Yoshi's History


1998 1991



1991: Super Mario World for the SNES is released. It marks the first appearance of everyone's favorite dino-pal, Yoshi!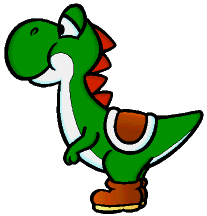 1992: Yoshi for NES and Game Boy is released. This is Yoshi's first game where he has a starring role (with a little help from Mario and Luigi.) It is a puzzle game where you have to match up tiles.
Super Mario Kart, with Yoshi as one of the drivers, is released for SNES. It becomes one of the most beloved racers for SNES and spawns a 64-bit sequel in 1997.


1993: Yoshi's Cookie, another puzzler, is released for SNES, NES and Game Boy. You have to match up rows of cookies to make them disappear.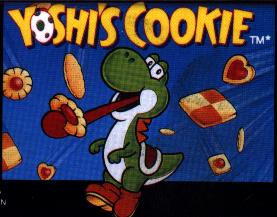 Yoshi's Safari for SNES, for use with the Super Scope. This is a first-person shooting game, where you ride on Yoshi and try to shoot Koopa's hordes attacking you.

1994: Tetris Attack is released for SNES and Game Boy. Another puzzler, this time you have to match up colored blocks to clear away the screen.


1995: Yoshi's Island for SNES.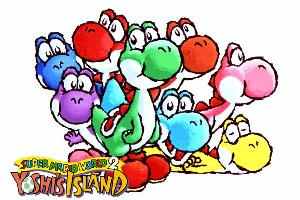 1996: Super Mario RPG for SNES. Yoshi and his friends, like Boshi, live on Yo'ster Isle. Mario can race Yoshi and see a very chubby baby Yoshi.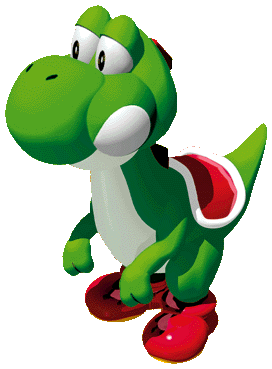 Super Mario 64 for N64. Yoshi gives you 100 lives if you find him on top of the castle after getting all 120 stars. Rumor has it you'll be able to ride him in Super Mario 64 2!
1997: Super Mario Kart 64 for N64. We find out that Yoshi hides out in Yoshi Valley whenever he wants to burn rubber.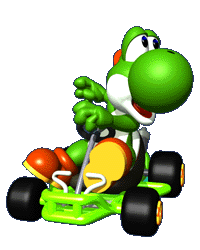 Nintendo's Game and Watch for Game Boy, featuring updated versions of their old handheld LCD games, is released. Yoshi makes an appearance.
1998: Yoshi's Story for N64, the world's CUTEST game, is released!